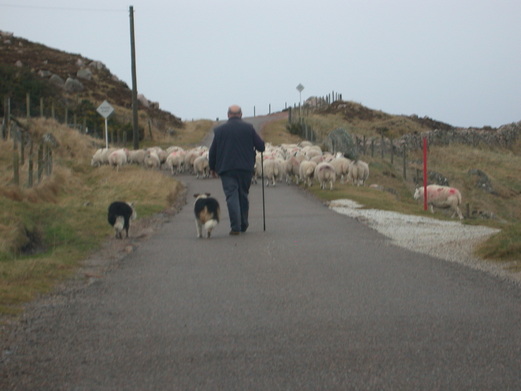 To contact us, just visit the contact page or email our director at:
krskene@biosri.org
.
BREAKING NEWS: 06 June 2017: New paper by director resets sustainability agenda, with a radical overhaul of existent theory. Check out this important publication, published in Sustainability Science. Free download at:
http://rdcu.be/tfel
Check out the latest Biosri Blog from our director: Walls are springing up all over the world, from the borders of Europe to the deserts of Africa. President Trump has committed to building his wall across the Mexican border. However, that wall is already one third complete, thanks to the earlier Clinton, Bush Jnr and Obama administrations who all committed huge resources to the project. What is it with walls and humans? We have been obsessive wall builders for the last twelve thousand years, since settling down as farmers. Here we explore this obsession and the most serious danger this wall culture poses, unheralded and unheard in the political corridors of power: the existential threat to our survival in the face of ecological collapse.
http://www.biosri.org/biosphere-blog.html
The Paris Climate Conference: A Fair COP or Wrongful Arrest?
So the giant climate jamboree, COP 21, has finally produced an agreement.
In the latest Biosri Blog, I ask what this mean for us, and whether or not it is at all useful in terms of environmental and social justice. I examine the background to the current agreement and ask some fundamental questions relating to the flawed basis of thinking underpinning it. Does Paris 2015 make things worse, not better? Click
HERE
to read the blog.
Visit our new BIOSPHERE BUSINESS CENTRE to learn how BIOSRI can help transform your business. Three key areas are highlighted:
1. Challenge resolution: how to solve a wicked problem
2. Functional management:
releasing the power within your organization
3. Sustainable Economics Consultancy
𝗟𝗮𝘁𝗲𝘀𝘁 𝗕𝗜𝗢𝗦𝗣𝗛𝗘𝗥𝗘 𝗕𝗟𝗢𝗚: 𝘏𝘰𝘮𝘰 𝘷𝘶𝘭𝘯𝘦𝘳𝘢𝘣𝘪𝘭𝘪𝘴: 𝗿𝗲𝗰𝗼𝗴𝗻𝗶𝘇𝗶𝗻𝗴 𝘄𝗲𝗮𝗸𝗻𝗲𝘀𝘀 𝗶𝘀 𝘁𝗵𝗲 𝗯𝗲𝗴𝗶𝗻𝗻𝗶𝗻𝗴 𝗼𝗳 𝗼𝘂𝗿 𝗷𝗼𝘂𝗿𝗻𝗲𝘆 𝘁𝗼 𝘀𝘂𝗿𝘃𝗶𝘃𝗮𝗹.
http://www.biosri.org/biosphere-blog.html
In this blog, I explain why we our species should be re-named, from 𝘏𝘰𝘮𝘰 𝘴𝘢𝘱𝘪𝘦𝘯𝘴 𝘴𝘢𝘱𝘪𝘦𝘯𝘴 to 𝘏𝘰𝘮𝘰 𝘷𝘶𝘭𝘯𝘦𝘳𝘢𝘣𝘪𝘭𝘪𝘴. This is not for taxonomic purposes. Rather there are five reasons why we are the most vulnerable creatures on this planet. And unless we recognize this, by wearing our label as a reminder, any hope for a meaningful discourse on sustainability is pointless. We are 𝘏𝘰𝘮𝘰 𝘷𝘶𝘭𝘯𝘦𝘳𝘢𝘣𝘪𝘭𝘪𝘴. Say it out loud. We need looking after, and so it makes no sense to kill the natural medics who se actions allow us to live another day.
Free inspection and review copies plus latest review of Sustainable Economics by Ian Roderick, Director of the Schumacher Institute.
Click here.
Major new paper, containing a radical and game-changing theory of biological evolution, from our director, based purely on the laws of thermodynamics, predicts (p<0.001) the fossil record for the last 500 million years. Huge implications for society, education, politics and business, which we will explore in the coming weeks. Check out the full paper FREE and access a whole range of background information by clicking
HERE
.
For a full list of publications from BIOSRI, click HERE.NEW podcast from our director:
Check out our director's appearance on NCR Radio, Portland, Oregon, on the Miriam Knight Show, discussing sustainable economics and the future of our planet.
http://ncreview.com/interviews/sustainable-economics-with-keith-skene
OUR LATEST PAPER:
Alan Murray, Keith Skene and Kathryn Haynes (2015). The circular economy: an interdisciplinary exploration of the concept and application in a global context. Journal of Business Ethics, May 2015.
Sustainable Economics now available for Kindle. Also take a look at the book using Amazon's Look Inside function. Details
HERE.
BREAKING NEWS: Launch of
SUSTAINABLE ECONOMICS: CONTEXT CHALLENGES AND OPPORTUNITIES FOR THE 21-ST CENTURY PRACTITIONER Click here for more details on the book.
INTRODUCTION TO BIOSRI
In the far north of Scotland, near the village of Tongue, farming is far removed from the industrial agriculture that supplies most of us with our food. Much more of a conversation between human and nature, rather than human and machine, the sheep have been herded in this way for millennia. Yet as we seek to progress along a path described in the enlightenment philosophy that underpins most political and economic decision making, we move further from the table around which the rest of the biosphere communes. This path takes us further away from a sustainable future and nearer to significant environmental perturbation.
The Biosphere Research Institute (BIOSRI) is a not-for-profit centre of research and thinking, seeking to bring together the thoughts of as many humans as possible to tackle the big challenges facing us. We recognize the essential roles of the polymath, emergence and systems thinking, while eschewing reductionism, anthropocentrism and isolationism.
Business leaders, politicians, educators and parents hold the future of our children and the future of our children's context within their hands. BIOSRI seeks to inspire these groups and provide them with the thinking space and tools to make a difference. We provide free resources to those who need them, charging for other services. All of the money is ploughed back into the organization, with profits being sent to our charity of the year, which for 2015 will be
WaterAid
. Welcome to BIOSRI!
KEEP CONNECTED TO BIOSRI...Don't miss out on all the latest news at BIOSRI:Follow us on TwitterLike us on FacebookConnect with our director at LinkedinA BRIEF GUIDE TO BIOSRI
Each area of the site can be accessed from the ribbon at the top of the page. Here is a brief outline of the content of each section, with a clickable link directly to the section.
BIOSRI??
A brief history of the Biosphere Research Institute, its aims and philosophy.
RESEARCH AREAS:
The six areas of research in which BIOSRI is active.
BIOSRI BUSINESS CENTRE:
Whether you run a small or large business, this area provides cutting-edge resources to help improve the corporate image, management structure, environmental regulation response and marketing of your organization.
EDUCATION CENTRE:
Targeted at teachers in pirimary and secondary schools in addition to home school educators, this area provides a huge range of FREE easy-to-use resources to support teaching across the curriculum, from science to arts and from geography to technology. Role plays designed and tested by BIOSRI offer exciting opportunities for teachers to sit back and watch the students develop and innovate.
BIOSPHERE BLOG:
Weekly blog from our director, giving you the chance to take part in a global conversation.
UNIVERSITIES:
Research and teaching opportunities. Heads of Departments struggling with staff absences? Is your department in need of a short term lecturer? We have a growing bank of supply lecturers from across Britain who can fulfil teaching duties from 1 day to 4 or more weeks, where you have absent staff due to illness or other reasons. Get the cover you need without impacting on the students or other staff.
ART/SCIENCE COLLABORATIONS:
We have a long track record of fruitful collaborations with artists. This area gives the artist an opportunity to explore some science and apply for funding with us as partners.
VIDEO/AUDIO RESOURCES:
Recordings of seminars given by BIOSRI staff across the world.
PEOPLE:
Key staff and collaborators in BIOSRI.
PRESS OFFICE:
Area dedicated to journalism, including a password protected area for registered journalists. Need a quote on a breaking science story? Struggling to find expertize for an analysis piece? Then the BIOSRI press office is where to start.
SHOP:
Lots of books and other goodies in the BIOSRI shop.
CONTACT:
Why not get in touch?
---