BUSINESS and BIOSRI PORTFOLIO
We don't just deliver cutting edge business solutions, we created them in the first place.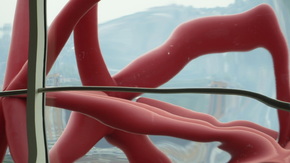 Combining expertise from economics and sustainability, we offer consultancies in a range of different areas. Click on the heading of an area of interest to learn more, or contact us to arrange a presentation at your next board meeting:
1. Challenge resolution: how to solve a wicked problem
Many businesses face challenges that seem insolvable. These can prevent business development, or, worse, lead to the collapse of your vision. We have designed a powerful five stage process that will transform your ability to achieve radical new thinking, empowering you to tackle the most difficult issues facing your business. Discover how to break through the glass ceilings that constrain you at present.
2. Functional management:
releasing the power within your organization
We have developed a radical new business philosophy that guarantees to deliver huge improvements to your business at every level. The Functional Management Approach, FUNCMAP, rejects form-based hierarchical management and instead delivers a diffusional model, where employees discover what they can contribute to the operation. This ecosystem-based concept will lead to a major improvement in solution space exploration, empowering your staff to grasp the vision and respond to the challenges holding you back as an organization.
3. Sustainable business practice
How can your business meet the demands of increasing levels of environmental regulation? We can offer environmental audits of your practice, highlighting areas where you can improve your image in the marketplace at very little cost, while positively impacting on your footprint. Contact us for further details on how we can help you become more effective in how you carry out your business activities.
Unique aspects to our services
1. Flexible delivery:
Learning context is everything, and we can work with you to deliver memorable training – at your workplace, at an historic site, in a beautiful natural location or anywhere across the globe. Wherever you want to hold your training, we can work with you to maximize the input for you and your staff. From one-hour fire and fury seminars designed to powerfully impact upon your training provision, through 5-day tailor-made courses to longer term mentoring, we can provide face-to-face, web-based packages and helpline support services for our partners. For larger companies we can run parallel sessions for the entire workforce.
2. Committed delivery:
Tailor-made, emergent business solutions. Our input begins with your input. Detailed conversations form the starting point of creating true partnerships. We lay the foundations together, then help you build the relevant processes.
3. Cutting-edge delivery:
At BIOSRI, we don't just deliver radical management ideas, we create them. Our research is published in leading global peer reviewed business journals and we collaborate with leading academics in the field. We write the books that lead the way. So you are being provided with the best, cutting edge input on the planet.
---